What should we focus on to study the climate change?
The climate change study :
The climate change study that we humans have made on this planet have become highly connected to it, as they appear in our daily weather.
Since 2012:
Since 2012,researchers in Switzerland and Norway have claimed to discover the fingerprint of climate change every day of the weather on the world record.
Difference between climate and weather :
For years, scientists have researched the difference between climate and weather, and although they are very closely related, there is a huge difference between them.
Weather indicates weather during a short period of time, while the climate is a summary of weather conditions for a long period of time.
Swiss climate scientist:
Reto Knotti told the Washington Post that he was not sure that the difference between them was still different. "Looking around the world, we find that the weather is a change in climate," he says.
Weather at the regional level does not yet indicate climate change. If those areas were included in the study at the global level; The distributions of heat and humidity carry human fingerprints. It can be clearly distinguished from what would happen naturally.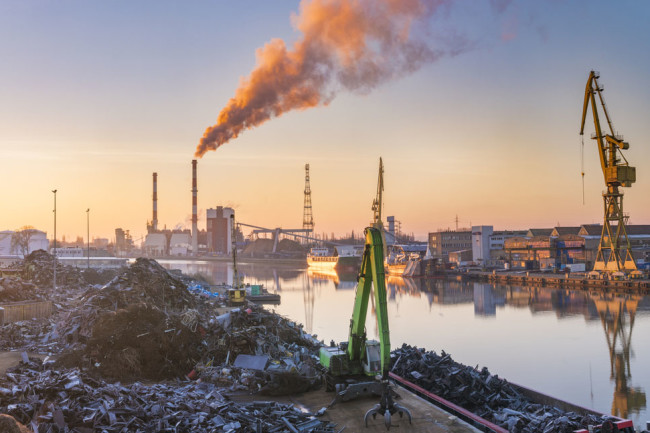 Temperature records :
Some regions of the world broke the record in temperature records because of the coldness of them, if other parts of the world are warmer than average, this will not affect the direction of climate.
Using machine learning with climate models and data:
Knutty and his colleagues found that the average daily weather values ​​from 1951 to 1980 hardly matched the values ​​from 2009 to 2018.
When studying annual data:
When studying annual data, climate researchers note the return of global weather climate change to 1999, and as of 2012, it can be seen every day. Now the evidence of climate change is greater than the fluctuations in daily global weather.
Knutty explains:
"Weather on a global level carries important climate information, for example this information can be used in many studies that determine changes in the likelihood of severe weather events such as regional cold waves."
Link between global warming and forms of weather change :
In recent years, scientists have discovered links between global warming and forms of weather change, while it is difficult to blame climate change on any storm, the overall pattern of heat waves, droughts and storms is evident.
New findings suggest that:
New findings suggest that, the roots of climate change are deeper than we imagined; If we know how to link long-term trends with short-term weather events, this will help us prepare for the worst.
"This provides new opportunities to connect with regional weather events, based on the background to global warming," Knutti says.
You must read it also :
You may also like that one :